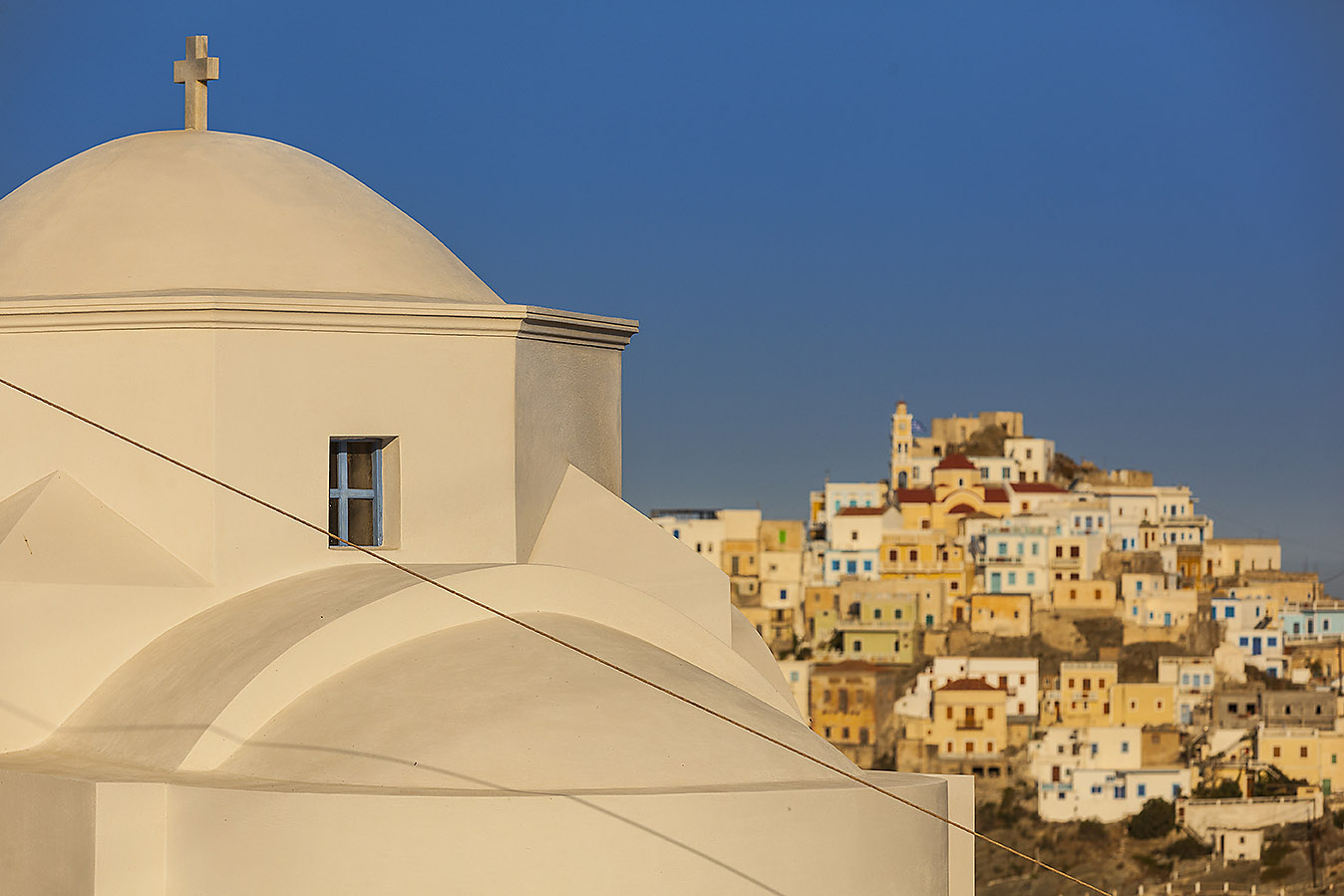 Greece, a taste of Cyclades far from the heat of the summer
Greece, Cyclades. Karpathos, Kasos, Tinos and Andros. Four islands, among those less known, to get a rough idea about what you can get beyond the Mikonos and Santorini glamour. A long trip to the Cyclades boundaries, as far as Karpathos and the tiny Kasos, both strategically placed between the well known and big island of Crete, west and Rodhes on the east.
Karpathos, one of the least frequented Greek islands, is very wild and located in the Dodecanese archipelago. You can't miss the traditional churches painted in white, blu and sometime red as well as the turquoise waters. Few meters away separated by a small channel, the little island of Kasos. Quiet and peaceful, this islet is a secluded spot away from the crowd of the bigger sisters scattered in the Aegean Sea.
Sailing back to the mainland, I come across the fancy Mikonos to get off, twenty minutes later, in the next island, Tinos. This is where the spiritual heart of Greece beats, in the church of Panagia Megalochari. The island's church Panagia Megalochari is one of the most visited religious pilgrimages in Greece. People from all over the country visit this imposing church every year to worship the miraculous icon of the Virgin Mary, which is housed here. Every summer, on August 15th, when the Virgin Mary is celebrated, the island is invaded by thousands of pilgrims. But Tinos is famous also for the villages which are the island's biggest gems. Scattered on the mountains, the little whitewashed villages keep the tradition of the island alive. According to the legend, the famous sculptor of the ancient times, Phidias, had taught the secrets of his art to the locals. Their admirable craft is displayed in chapels, fountains, arches and pigeon lofts.
Once left Tinos a small leap into the next island up, Andros which is the nearest Cycladic island to the Greek capital, Athens as well as the northernmost island of the Cyclades island group. Andros stands out from the generally barren Cycladic islands thanks to its lush vegetation and scenic natural landscapes. Despite its proximity to Athens, as said, the island hasn't been affected much by the mass tourism, managing to keep its laid-back, unspoiled vibe. Chora, the island's capital town, offers a mixture of Venetian, Byzantine and Ottoman architecture. Noble mansions and neoclassical buildings coexist in harmony with the modern side of the town. Chora owes its architectural beauty to the islanders' love for the sea, as the imposing mansions used to belong to the local sailors and captains.