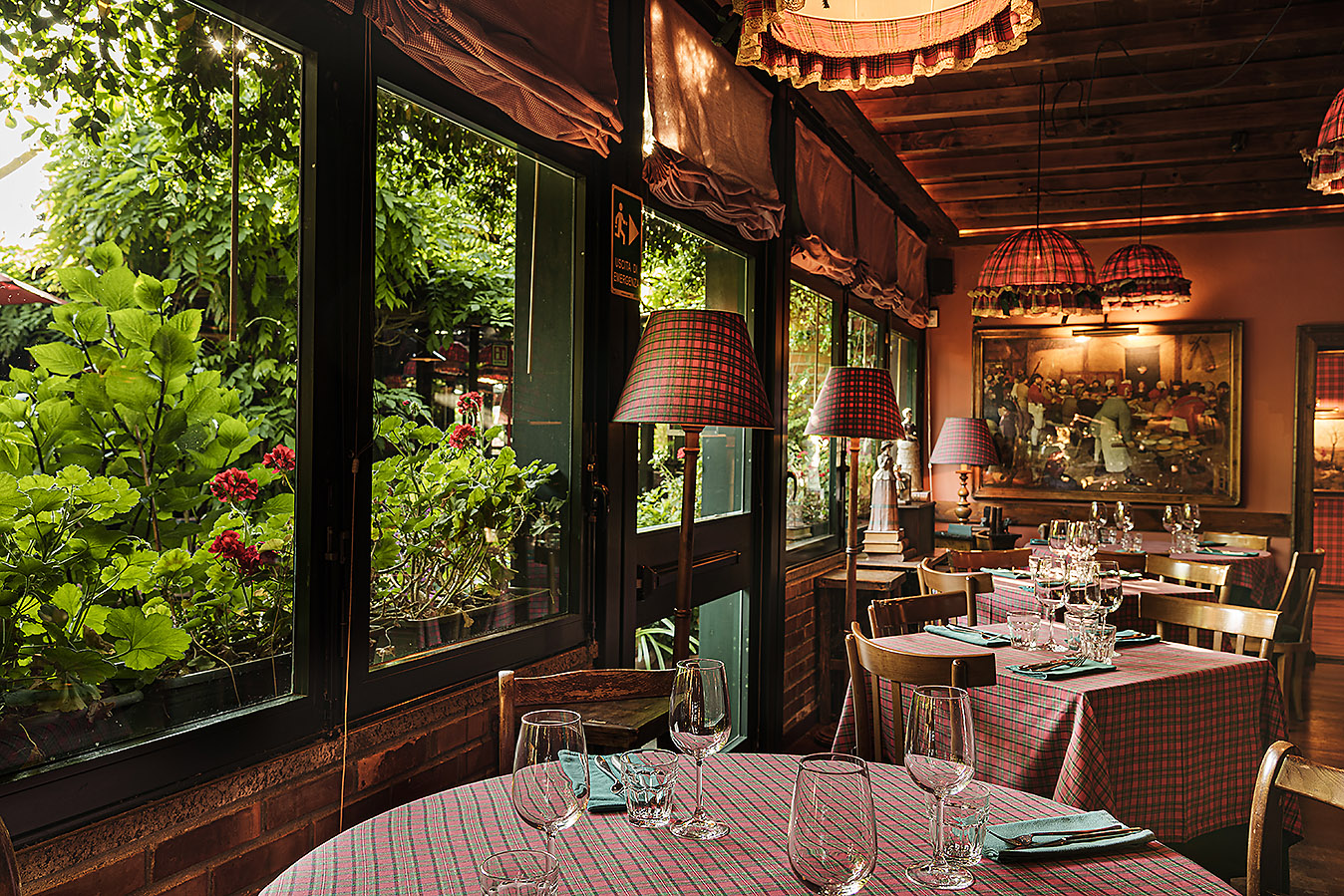 Al Garghet restaurant, Milan, Italy
In a corner of the countryside to the south of Milan, just outside the official borders of the city, we find Al Garghet, a typical Milanese restaurant nestled in the greenery. At Al Garghet, you can taste the typical flavors of Milan such as saffron risotto, ossobuco, kidneys, roast meat, cassoeula, and the legendary cotoletta (veal cutlet)! The pastas, vegetable soups, and desserts are homemade, using only natural ingredients.
The menu varies with the changing seasons, but some great classics remain year-round, such as zucchini flowers, gnocco fritto from Piacenza with raw and hot ham, and the fried vegetables, prepared according to the owner Teresa's mother's recipe. Tablecloths play a fundamental role at Al Garghet and are changed depending on the season. Scottish tartan is used during the winter period, making way in spring, for delightful Provencal-style tablecloths with small roses on an ivory background, except for the kiosk. In 1991, the stone tables and seats placed in the garden were inspired by Gaudì's house in Barcelona after a trip to the Catalan capital by the owner, Emanuela.
The following photos are a brief summary spread across multiple seasons of the premises and dishes of Al Garghet.