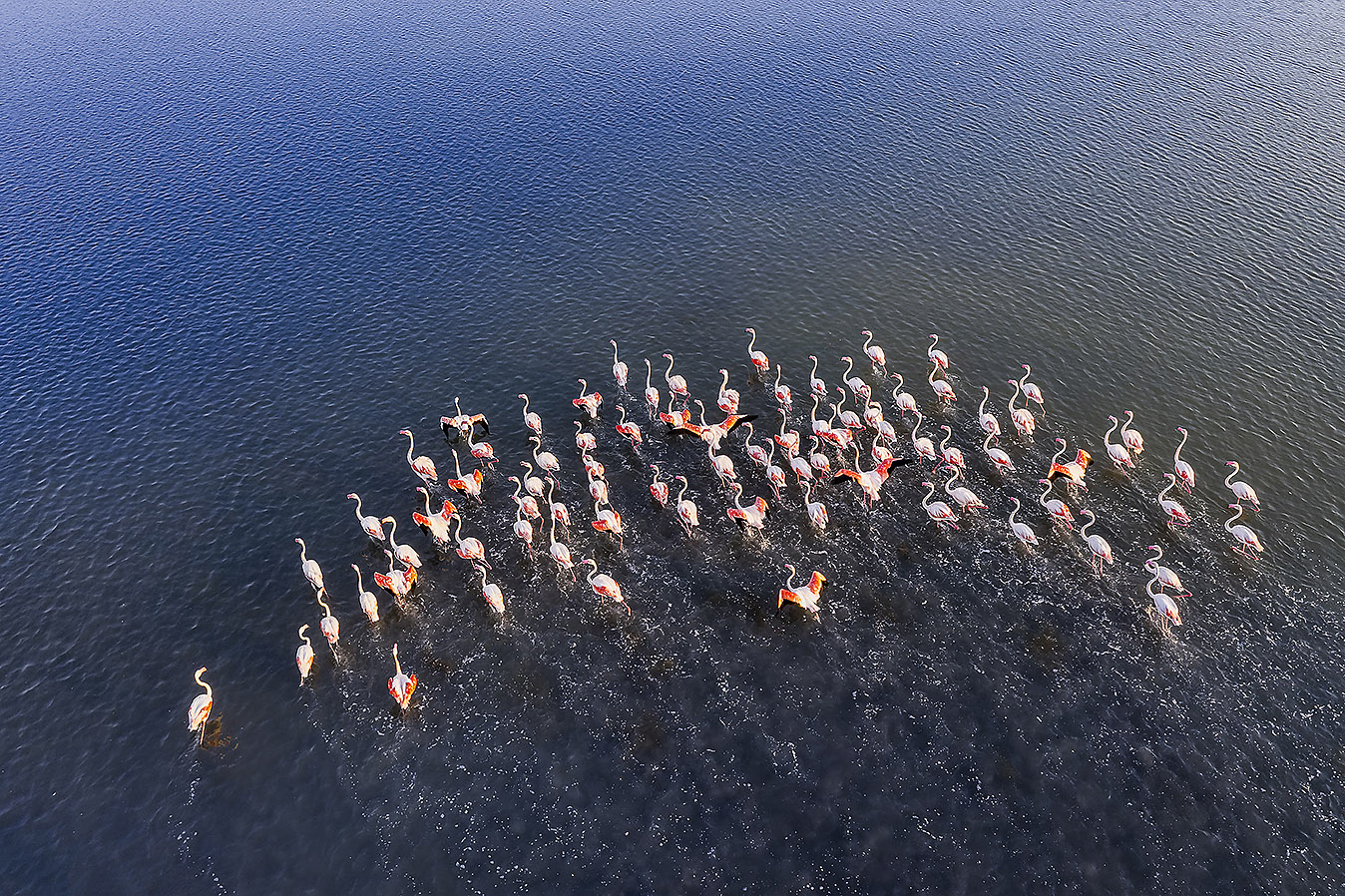 19 Oct 2020
Apulia, a land to discover. Or, better, to rediscover during the pandemic times
At the end of the last July, quite unexpectedly, I was asked by the magazine I usually work with, Conde Nast Traveller, to leave on assignment for Apulia, the easternmost Italian region touched both by the Adriatic as well as the Ionian sea. Region of crystal clear waters and white coves as well as great food, it has always been one of my favorite spots to photograph, on assignment, like in this case or working on personal projects. I said "unexpectedly" though, for a bunch of reasons. First, because the end of July as well as August, here in Italy and particularly in the South, it is a bad time for a professional photo shooting because the light is already too "dirt" due to the heat and humidity surging from the soil. The "green" of the vegetation is dull, far from the brilliant tint of Spring or late September when the warm light blesses every situation. On top of that, all of the popular spots are packed with tourists and visitors and finding a "clean" shot, for a photographer, turns in a nightmare or it means hours of waiting for the people to leave. Second reason and partly being a consequence of what said above about the touristic flow, finding a place to stay tend to be difficult during the high season. Either it is difficult to find an accommodation right on the spot where you need to work or, if available, rates rump easily up to the double with a standard lower than average. Third point, the last but not the least, is that at the end of July, even tough I'm not working behind a desk 9 to 5, it is that time of the year where you start to mentally slow down, getting ready to relax for the oncoming August when finally you can complete all the duties left over during the year.
For all these reasons I was quite surprised of being asked to leave on assignment those days. It eventually became clear to me that there was a commercial agreement between the local Board of Commerce and the Editor to quickly produce an high quality content to promote the Region right after the lockdown to fight, in some way, specially trough communication, the Covid impact. I had some strict rules to obey and some mandatory subjects to develop on this trip. But I took advantage of this assignment to get 4 more days by myself in the area, before the planned working week, to work about personal projects and locations I had in mind since long time. I made my itinerary trough Gargano as well as the salt pans of Regina Margherita di Savoia, north of Bari, during the best hours of the day with no rush to bring back images I already had formed in my mind. But also Castel del Monte, included in the World Heritage Sites List since 1996. Castel del Monte's geometric design is unique. The fortress is an octagonal prism with an octagonal tower at each corner and a must to photograph, particularly at sunrise and sunset time. By the way, speaking about light, as said before, my concern was all about the bad quality of light that this period of the year brings along. On the contrary, thanks to a couple of days of heavy rain right before my arrival, the light was enough clean to allow me some very good shots also during critical time of day or long range views.
The other concern of mine, related to overcrowded places, turned to be an half problem. Covid19 aftermath impacted negatively the tourism industry worldwide and Apulia did not escape this trend. So I found almost no foreigners and a reasonable amount of Italian vacationers. The result was a more livable "movida" in all the usual packed places like Polignano a Mare or Monopoli. Every now and then I came across a line to get some food, but nothing very bad or not manageable. Back to my work, the following pictures are a quick tale of my trip from the north of the Region, like Bitonto, the capital of olive oil or Taranto with a visit to the National Museum to the very end of Apulia, to Ostuni, the white city and Otranto, with its small green lake in the middle of a red dismissed bauxite mine, few meters away from a transparent sea water. Hope that watching at these pictures you get what I tried to communicate about this wonderful Italian territory that stroke me with its ageless beauty like its olive trees and sincerity like the transparency of its shores.