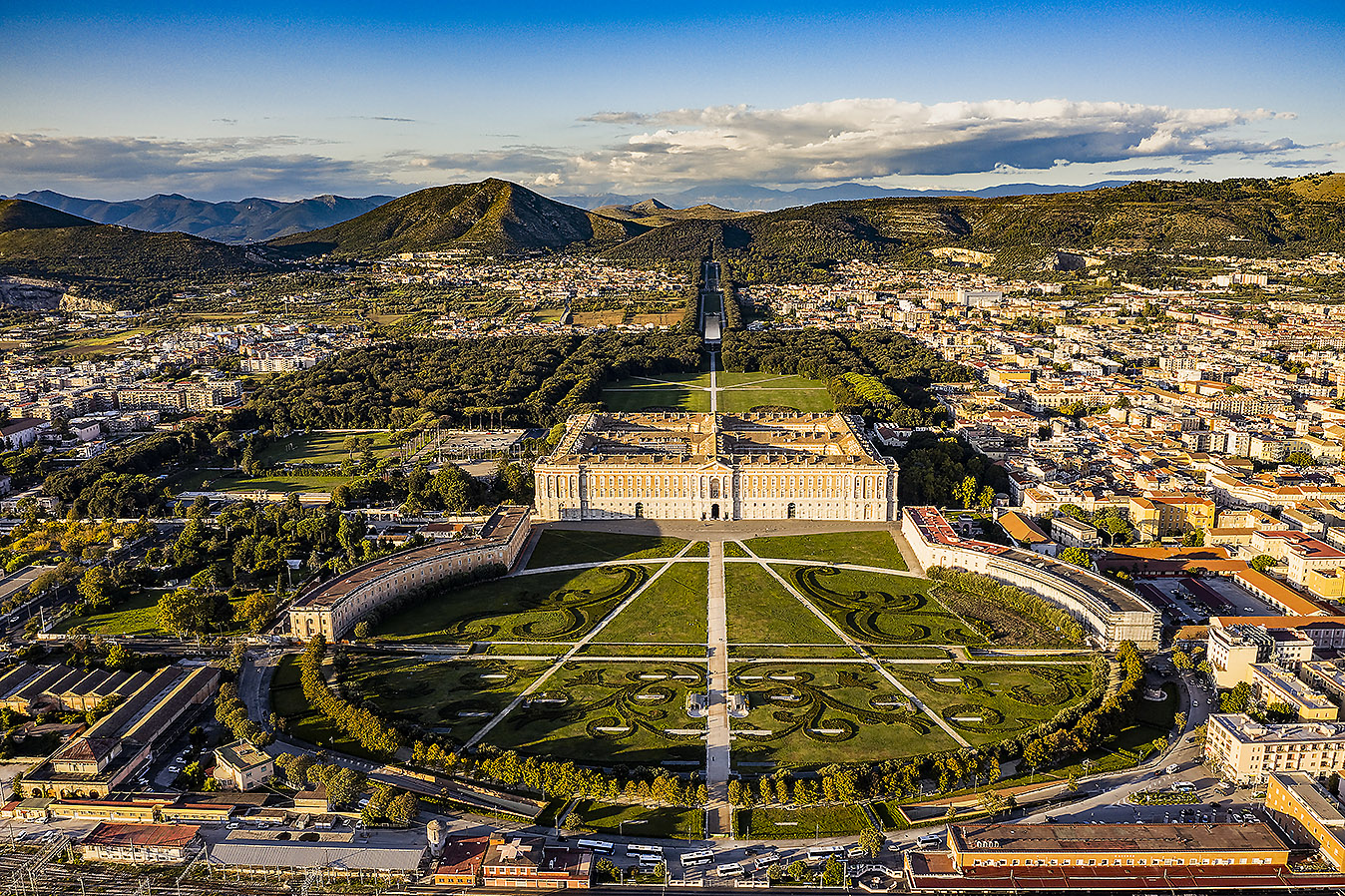 27 Nov 2020
Caserta and surroundings, time to discover all the beauty
Some days ago I have been in Caserta and surroundings to take pictures. Unfortunately all the locations I have visited are closed, due to the restrictions for the Covid19. I promised to myself to go back and visit the inside as soon as those restrictions will be lifted. Caserta, one of the five provinces of the Campania Region, is a city to be rediscovered, as forgotten as it is by mass tourism in spite of its history and its traditions. Known in ancient times as Galatea, its origin is Etruscan and it already existed in the 9th century BC. Later it was occupied by the Samnites and the Romans. The first Latin populations that occupied Caserta gave it the name of "Saticula" and, later, of "Casa Hirta", whence the current name. Of course visiting Caserta has to start from the Reggia. This work is an 18th century art masterpiece and it was designed following the project of Versailles, where Charles III had been educated. The visit of the Royal Palace takes up a lot of time, but what your eyes will look onto is worth any effort. The "Versailles of the Bourbons", that can be explored by foot or just riding a bike. The beautiful park, which stretches on a surface of about 120 ha., is full of fountains and statues. It is situated on the top of a hill and surrounded by green.

Casertavecchia is a small and charming medieval village that rises on the slopes of Mount Tifatini, a few kilometers from the Royal Palace of Caserta. Walking through the streets of Casertavecchia you feel immersed in a past that no longer exists, with shops that have remained linked to the tradition of a few centuries ago. Among the various attractions that you cannot miss there are undoubtedly the Duomo, the Castle and the monumental complex of the Annunziata.
San Leucio, today, is a fraction of Caserta, but over the centuries has been famous for being home to several noble families, the Acquaviva, who built the imperial palace of the Belvedere. In 1778, with the establishment of the Bourbons in the Kingdom of the Two Sicilies, it was decided to exploit the entire complex to create the silk factory of San Leucio, in which people worked and lived, thus creating, following the industrial revolution, a settlement worker, like the mushroom towns of Victorian London. Since 1997 the San Leucio complex is part of the UNESCO Heritage.

Located on the outskirts of the province of Caserta, Santa Maria Capua Vetere, the Campanian amphitheater is one of the most important historical finds in Roman history in Campania, but probably also the least known. Second only to the Colosseum in size, it seems to be even earlier than the same one so as to be probably the first amphitheater built by the Romans. Famous for the school of gladiators, it is here that Spartacus rebelled against the yoke of slavery and started the slave revolt.