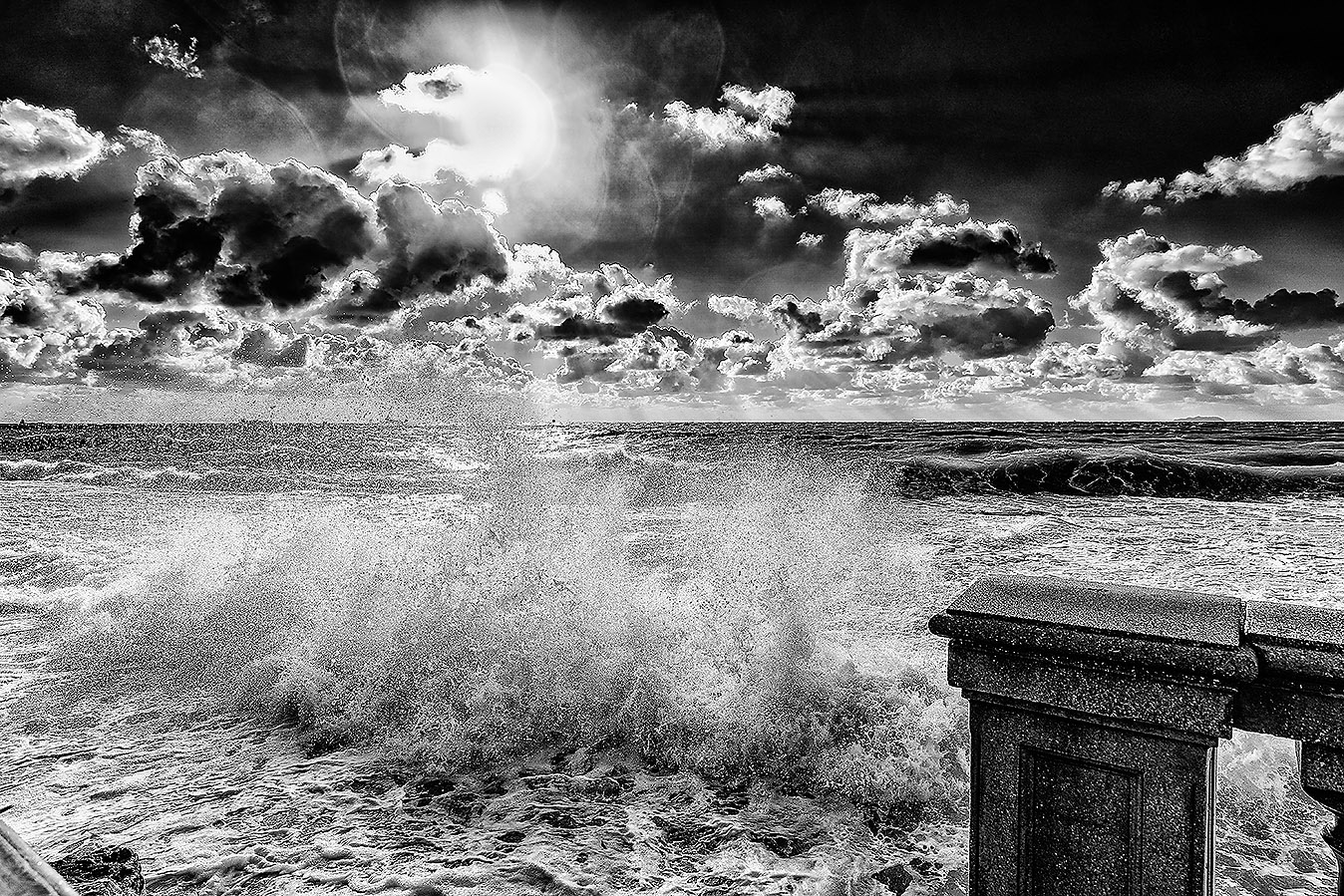 08 Jan 2021
Livorno, the iconic Terrazza Mascagni at the dawn of the 2021
First of all I would like to wish an happy new year. The first post of this 2021 is in Black and White, which normally is quite far from my colorful vision of life as seen trough the lens. But, in spite of the fact that these pictures would have been great in colors since the colors of the sky and the sea during this storm were so vivid, I think that the black and white brings back that romantic feeling of the Terrazza Mascagni during this storm.
But another element helps to make even more dramatic this place. No human presence but only seagulls. Finding the Terrazza Mascagni empty is quite an event since it is one of the most attended spot in the city of Livorno. To witness a place like this so empty adds dizziness to this timeless view. The white seagulls as well as the green waves crashing against the balustrade reinforces that sense of end of the world. I chose black and white also to match the hypnotic 34.000 black and white tiles forming the surface of this marvelous terrace facing the Tyrrhenian Sea and the islands at the horizon.
Black and white also to mark an ideal cut with the previous year which has been devastating for many of us around the world. This 2021, even before to roll out, is charged with expectations as never before. That storm that hit Livorno in the first days of the 2021 cleaned the air and the water. I hope, in a sort of parallelism, that this newborn year will sweep away all the residual toxins from the past year.